Beijing Tours
Beijing Travel Advisor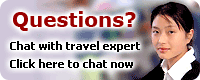 Send Your Enquiry
6 Days Beijing Spring Festival Experience
Attractions: Tian'anmen Square, the Forbidden City, Temple of Heaven, Badaling Great Wall, Summer Palace, Panda
Duration: 6 Days
Tour Code: TBT-BJ-Theme-03
Tour Type: Independent Private
Price from: on request
Detailed Itinerary:
Day 1
Jan 20, 2012 Arrival Beijing
Arrive in Beijing, the Capital city of China, your local guide will meet you at the airport and transferred to your hotel. Beijing, the capital of China, with a new look that full of pre-Spring Festival joy, is welcome you!
Meals: No meals
Accommodation: In Beijing
Beijing, as one of the great travel destinations of the World, offers sights and cultural relics found no where else on Earth. The city has a character all its own.
According to the Chinese Agricultural Calendar, Chinese Spring Festival begins with the New Moon and ends on the Full Moon. Equal to Christmas in many western countries, it is the most important holiday in China. China red is the very color for this big time.

Day 2
Jan 21, 2012 Beijing

The most famous and popular attraction of China is its Great Wall, a massive defensive structure built to keep intruders from entering the mainland. Today you will have the opportunity to traverse the ancient steps of Badaling Great Wall, one of the mort popular and famous sites in Beijing. After the tour, you will be transferred back to your hotel. Get ready for your Chinese Spring Festival experience!
Meals: Breakfast, Lunch
Accommodation: In Beijing
Badaling Great Wall is located 75km northwest of Beijing. The construction of the Great Wall began in the 5th century BC and is one of the greatest construction projections in all of human history. The Great Wall has a total length of over 6,700km, and Badaling is one of the best-preserved and most accessible sections.

Day 3
Jan 22, 2012 Beijing
Tonight's Spring Festival Eve! Why not join a local family and enjoy a reunion dinner with them? You will like it. But firstly, you will have a tour to Tian'anmen Square, the World's largest urban square and the Forbidden City, the largest and most complete ancient imperial palace in the world. After lunch, you can go to nearby market that selling special purchases for the Spring Festival. Choose one of them and keep it as a special memory of your China tour. In the late afternoon, take a relaxing Hutong Tour to touch the local life. Red lanterns hanging up all around the lanes, festival couplets pasting on every doorway, all the world seems covered with China red, composing a festive and joyful scene. You can join the reunion dinner with a local family there and even try to learn how to make dumplings. You will surely get to know more about the inner spirit of this very city at this very time.
Meals: Breakfast, Lunch, Dinner
Accommodation: In Beijing
Forbidden City is one of the largest, and certainly the most completely restored, ancient architectural complex in the world. Walk in the footsteps of Emperors; come to the museum and see with your eyes, and feel with your hearts; you'll begin understand what life in this richest of feudal realms was like for the Imperial Rulers, their concubines and their slaves.
In Spring Festival Eve, people will do two things. One is seeing off the old year and greeting the new. The other is family reunion.
After putting up couplets and pictures in the doors on the Lunar New Year's Eve, each family gathers for a sumptuous meal called 'family reunion dinner'. People will enjoy the food and drink in abundance.
The meal is more luxurious than usual. Dishes such as chicken, fish and bean curd is necessary, as in Chinese, their pronunciations sounds like 'Ji', 'Yu', and 'Doufu', with the meanings of auspicious, abundant and rich. The special dish today will be 'Jiaozi' (dumplings). One of them will wrap a lucky coin inside, which can bring good luck for the one who eat it.

Day 4
Jan 23, 2012 Beijing
After breakfast, you will have a short visit to the Temple of Heaven, where might a little bit quiet in this cold winter morning, but reveal its solemn and magnificent thoroughly. After the tour, enjoy the delightful and crowed Temple Fair! Taste local flavors, enjoy folk performances, really a different experience.
Meals: Breakfast, Lunch
Accommodation: In Beijing
The Temple of Heaven is decorated in blue, the color of the Heavens. The perfect harmony between the architectural environment and nature can be felt here; you might easily imagine the vivid spectacle of a great sacrifice to the Heavens for a good harvest. The magnificent Hall of Prayer of Good Harvest is one of the most important and impressive building in China.
To the old customs, Temple Fair is the most important activity during the Spring Festival. In Beijing, it has a time-honored history. Traditionally, there are various kinds of performances in temple. Besides, one can find traditional arts and handicrafts as well as countless tasty local smacks from craftsmen and vendors along the streets. Most temple fairs are features by their dragon and lion dancing as well as folk performances. For foreign visitors, it is a rare opportunity to experience Chinese colorful culture and tradition.

Day 5
Jan 24, 2012 Beijing
The second day of the Chinese New Year, why not take a relaxing visit to Summer Palace, the largest former royal garden? After that, you can have a short visit to Panda Zoo to see the cute giant pandas.
Meals: Breakfast, Lunch
Accommodation: In Beijing
Originally known as the "Garden of Clear Ripples", the Summer Palace is a magnificent imperial garden located 15 km north of Beijing City. This is the largest ancient preserved garden in China and a former summer retreat for Emperors and the chosen few! The site includes more than 100 ancient style pavilions, mansions, towers, halls, temples, bridges and an enormous clear water lake. What is most enjoyable about the Summer Palace, it is simply a gorgeous place to relax, escape the smoke and crowds of the city and spend an afternoon walking. It is said one could just as easily spend one week out here as one afternoon. Here is a rare chance in Beijing, to lose the crowds and 'clear away the cobwebs'.

Day 6
Jan 25, 2012 Departure Beijing
How time flies! It's time to say Goodbye to this city. You will be transferred to the airport for the flight to your next stop.
Meals: Breakfast
Service Ends
Full price of this tour (per person in US$):
from Jan 20, 2012 to Jan 25, 2012
Group Size
Using Standard Hotel
★★★
Using First Class Hotel
★★★★
Using Deluxe Hotel
★★★★★
Double
Occupancy
Sole
Occupancy
Double
Occupancy
Sole
Occupancy
Double
Occupancy
Sole
Occupancy
1 person
-
-
-
2-5 persons
-
-
-
-
-
-
6-9 persons
-
-
-
-
-
-
10 persons & above
-
-
-
-
-
-
Notice:
Due to the uncertainties of this tour, such as special conditions locally, the changes of accommodation rate and etc, the tour should be tailor-made and its price is on request. Please tell us in advance your group information inclusive of departure date, number of pax, and other individual needs, which will be helpful to work out a fit program and the right price.