About Us
Beijing Travel Advisor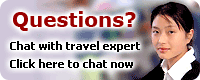 Send Your Enquiry
CHINA INTERNATIONAL TRAVEL SERVICE GUILIN CO.,LTD.
History of CITS Guilin
Established in 1959, our company has a history for more than 51 years. Although the first 15 years, as a brand of CITS, seemed to be a hard time for us due to some political reason, since 1974, the company rebuilt itself and came into a new stage at the tourism field, operated as a full service travel agency till now. The brand new Guilin China International Travel Service Ltd. (CITS Guilin) has found its own way finally.
For several years of hard working, CITS Guilin gained great praised and honors nationally. The company was rewarded in 1987 and 1988 by the China Tourism Bureau, for its high quality service. They were the earliest national reward and the most valuable praise we have. The good reputation of CITS Guilin since then had been well established, and more recognition was given over the following years. At the year of 1991, the company was gained the title of Most Advanced Tourism Company by Guilin Tourism Bureau, which was the earliest award issued by an authority at municipal level.
CITS Guilin in 1992 upgraded to National Travel Agency successfully and at the same year, established Guilin Aviation Travel Service in cooperation with the Guangxi Branch of the Civil Aviation Administration of China (CAAC). From 1993 to 1995, CITS Guilin was successfully ranked as one of the Top 100 Travel Companies in China, and then was awarded as one of the top ten travel companies in Guangxi Province in 1996. Since 1986, the company has entered the member list of the Pacific Asia Travel Association (PATA) in 1987. From 2001 to 2008, the company was ranked as one of the Top 100 International Travel Companies in China. Now, it developed fast and ranks Top 10 on the list among 16,000 travel companies in China.
In October 2006, CITS Guilin completed its restructure to be an individual international travel agency. As a profitable and well run company, CITS Guilin was particularly easy to sell.
Over 50 years development, the company has found out its own way, pacing faster and further in this tourism field.
Memberships and Partnerships
We are proud to be an official member of the following organizations:
American Society of Travel
Agents
Member ID: 900148494


United States Tour Operators
Association
Company ID: 114
Pacific Asia Travel Association
PATA Member ID: #26697



International Air Transport Association
IATA Member ID: 08 - 301996
Our Awards
Year
Honor
Awarded By
2009
Top 8 Guilin International Travel Agencies
Guilin Tourism Bureau
2009
Top 10 Guilin Travel Agencies
Guilin Tourism Bureau
2008
Most Advanced and Highest Quality Tourism Service
in Guangxi
Guilin Tourism Bureau, Guilin TV Station, Guilin Radio and TV Newspaper
2008
Top 10 International Travel Agencies in Guangxi
The Tourism Bureau of Guangxi Zhuang Autonomous Region
2006
Faithful and Honest Tourist Enterprise
Guilin Prefecture Tourism Administration
2006
The Travel Agency with the Best Credit
Guilin Tourism Development Company
2000-2005
Top 7 Guilin International Travel Agencies
Guilin Prefecture Tourism Administration
1998, 1999, 2007
Top 8 Guangxi International Travel Agencies
The Tourism Bureau of Guangxi Zhuang Autonomous Region
1997-2009
Top 100 Chinese International Travel Agencies
The National Tourism Administration